Neuerscheinung
"Galeazzo Ciano: The Fascist Pretender" von PD Dr. Tobias Hof
05.07.2021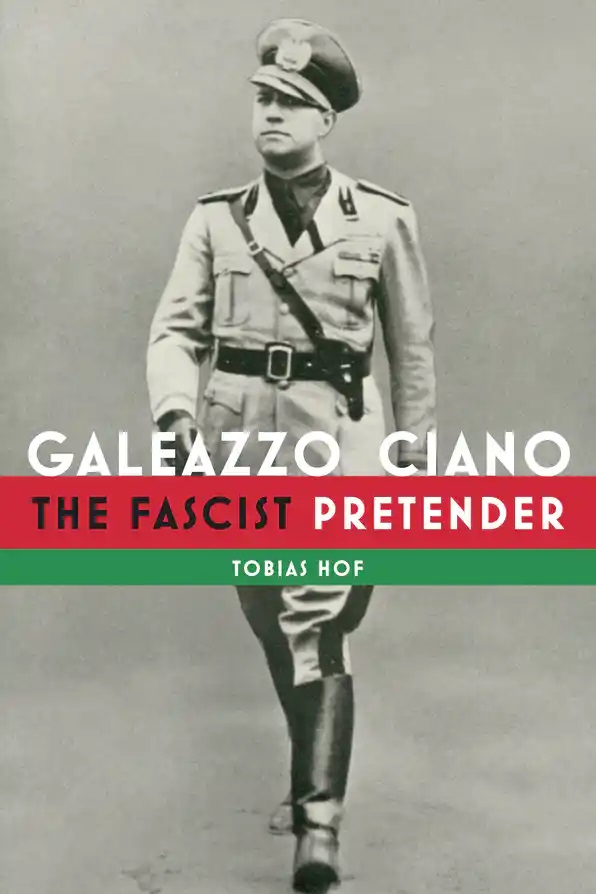 Published in May 2021 by University of Toronto Press, Tobias Hof's latest book "Galeazzo Ciano: The Fascist Pretender" builds on extensive archival research and important scholarly analysis to examine the life of Galeazzo Ciano, foreign minister of fascist Italy from 1936 to 1943 and Benito Mussolini's son-in-law. Ciano's life serves as a lens through which to gain a better understanding of crucial issues of Italian and European fascism, including the fascistization of society and politics, foreign relations, and the problem of succession. The biography follows an innovative thematic structure that focuses on major aspects of Ciano's life, including his family, his political career, his diplomacy, and his desire to succeed Mussolini.
Filling a substantial gap in the existing literature on the history of fascism, this book is the first comprehensive analysis of a key player of Italian fascism other than Mussolini; it also offers a long overdue critical assessment of Ciano's famous diary, one of the most important texts from the period. Using visual materials such as photographs and films as sources and not just as illustrative material, Tobias Hof allows us to rethink our understanding of fascism and offers a new perspective on the history of fascist Italy."
Richard Bosworth, Senior Research Fellow in History, Jesus College, University of Oxford: "In this splendidly nuanced study, Tobias Hof has provided the first serious English-language biography of Galeazzo Ciano, the son-in-law of the Duce. Ciano was a rich, bright, and clever fascist whose story ended in early death when he was executed by Mussolini's regime in January 1944, with Mussolini cravenly allowing his son-in-law to die for his own failings as a dictator. As Tobias Hof notes, the Mussolinian version of tyranny was to be a one-generation affair."